1.Turmeric Latte Whisk turmeric, cardamom, black pepper, ginger, cloves, and allspice together in a small bowl.
Heat milk in a small saucepan over medium heat until heated through, 3 to 4 minutes; stir honey and vanilla extract into milk until completely dissolved. Whisk 1 teaspoon turmeric mixture into milk mixture; reduce heat to medium-low and cook until flavours blend, 2 to 3 minutes. Pour mixture through a strainer.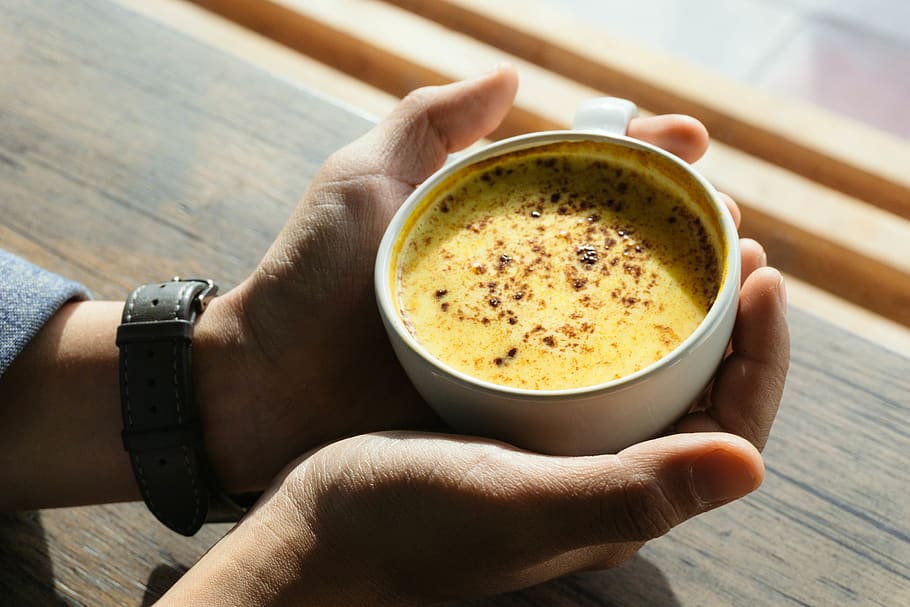 2. Lemon water: According to Ayurveda, lemon is an excellent immunity booster. Consuming lemon water on a daily basis is also good for weight loss. All you need to do is to take 1 cup warm water and add 1 teaspoon lemon juice. Drink this mixture on an empty stomach for effective results.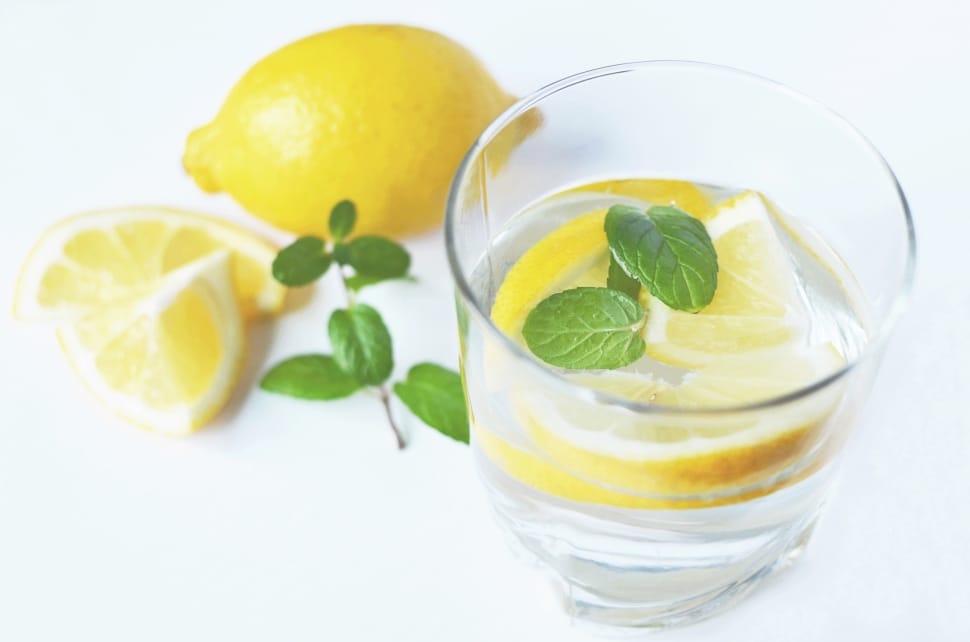 3. Tulsi, pepper, ginger tea: Boil 5-6 tulsi leaves in a cup of water, add 5 crushed peppercorns and 1 inch ginger. Simmer for 2-3 minutes and drink warm.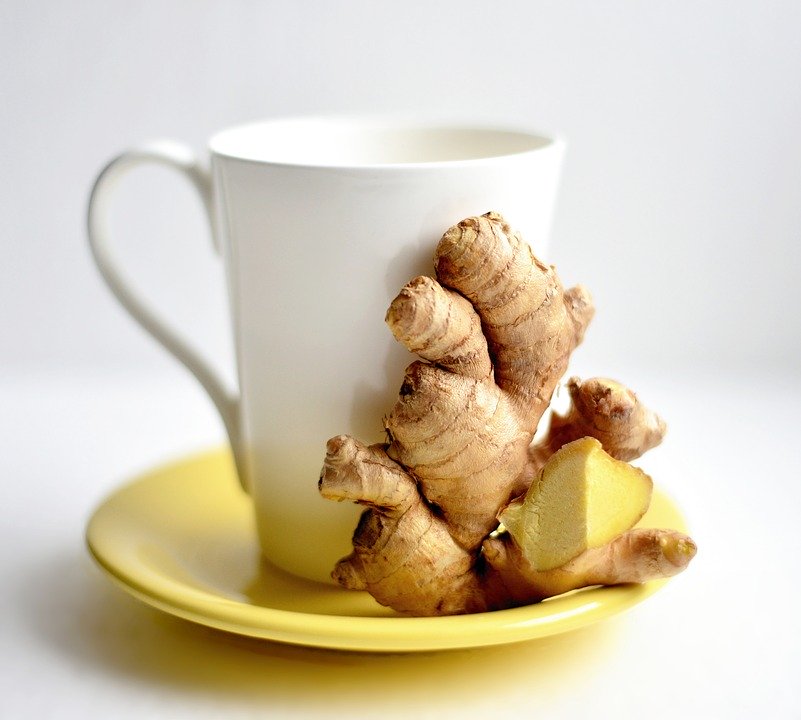 4. Amla Juice: Add dried amla or Indian gooseberry powder to a glass of water and allow it to rest overnight. In the morning, strain and drink.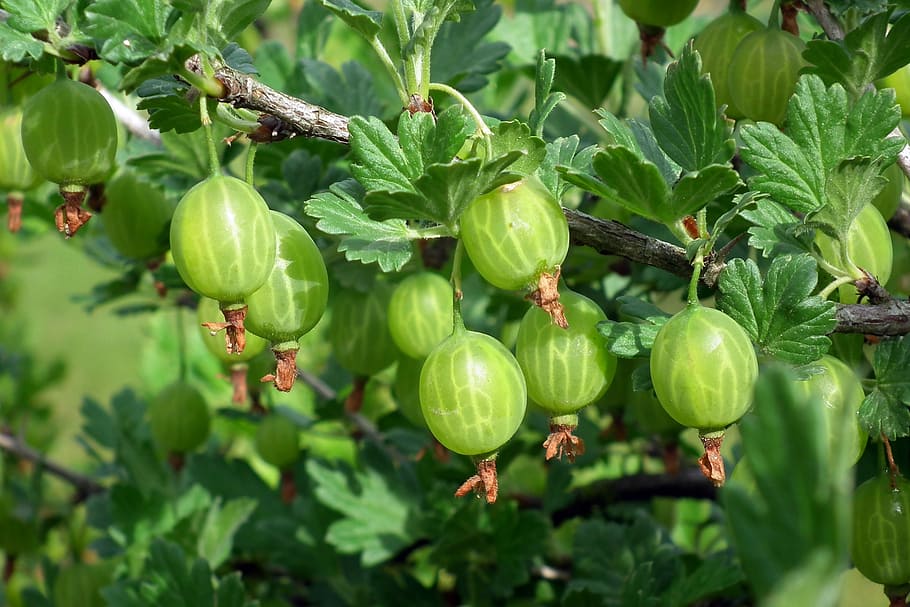 5. Good Old Pickle: The process of pickle making may seem tedious as it is time consuming, but it is ridiculously simple. Yes, you do need patience to go through the process of sun-drying the ingredients, soaking them in oil and spices, and finally let them age in the sun for a few days to develop the flavours.
Salt and oil play very important role in pickle making. Salt adds to the flavour, draws moisture and inhibits bacterial growth. Oil on the other hand acts as a barrier to prevent the ingredients from becoming dry and keeps them moist. Different oils and spices render different characteristics to the pickles. Hence, a mango pickle made in north India which mainly uses mustard oil is very different from that made in the south, where sesame oil is most preferred in the pickle making process.
Before soaking in the bigger picture, here are some quick tips:
Use a sterilised jar for pickling and use only fresh seasonal vegetables and fruits. The fresher the vegetables, the crunchier the pickles will be.

Don't skimp on the salt. You need the salt to draw the water out of the vegetables and to preserve the pickle for a longer span of time.

Try using flavoured vinegar which can add new twists to your favourite pickle recipes.

Always wipe the rim of the jar clean before putting the lid on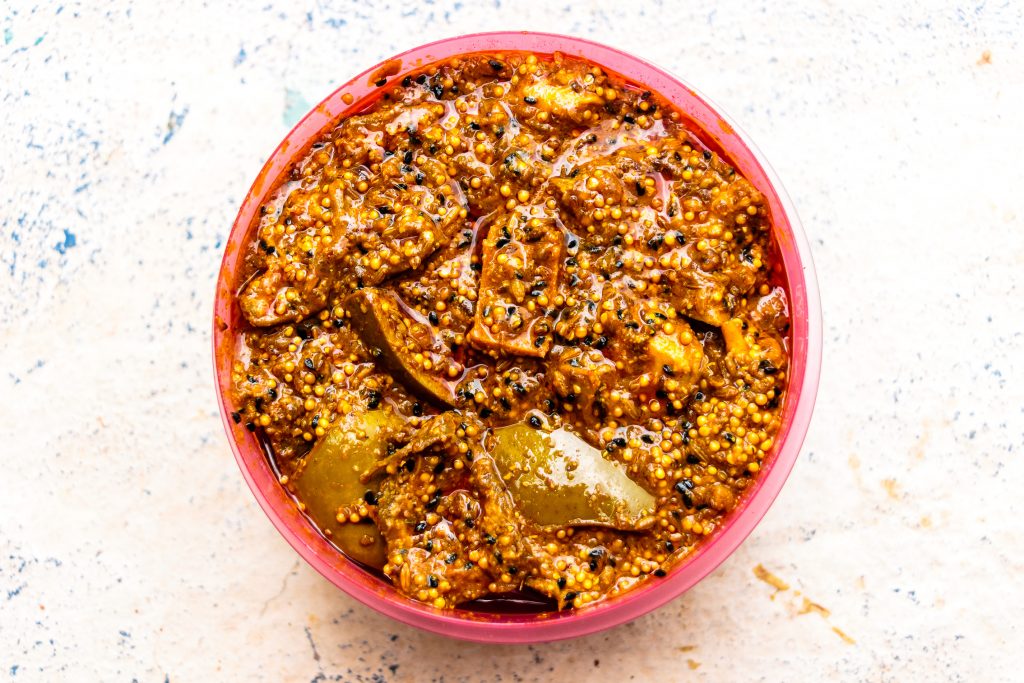 MANGO PICKLE locally called "aam ka Achaar"
About Aam Ka Achaar Recipe: The perfect accompaniment to a full fledged north Indian meal. Aam ka Achaar is a delicious Indian accompaniment that can instantly spruce up any meal with some spice and tang.One can pair it with piping hot parathas or eat with a dal of your choice along with rice. You can prepare this mouth watering accompaniment easily at home with this recipe.Ingredients in Aam Ka Achaar Recipe: This Punjabi style mango pickle is made with raw mango and whole spices and then stored in mustard oil. While cooking the pickle, oil is used in a generous amount so the mangoes are fully softened. It takes about a month to prepare mango pickle, and can be eaten all year long if stored in an airtight container.
Ingredients Of Aam Ka Achaar
2 1/2 Kg mango, chopped
100 gms fenugreek seeds (methi dana)
50 gms red pepper (coarsely ground)
60 gms onion seeds (kalonji)
100 gms fennel seeds (saunf)
2 tbsp black peppercorns
50 gms turmeric powder
300 gms salt
1 1/2 l mustard oil
How to Make Aam Ka Achaar
Mix all the spices together and add half a cup of oil to the mix. Sprinkle a little of this mixture into the jar.
Take some mangoes and rub them well in the spice mixture. Put one layer of the mangoes in the jar and sprinkle some more spice mixture on top.
Keep repeating the layering process with a sprinkle of mixture till the mangoes are used up. Put all the remaining mixture on top of these layers.
Add the rest of the oil to the jar until its contents are covered. Keep in the sun for a week then store. The contents will be very tender in a month.
Serve with your favorite parantha!